3 tags
Watch
pocketfell: I'm pretty sure I've told a few people that in 3-D Animation a lot can go wrong if you translate just one thing out of place I playblasted my best results so someone asked me about the 3-D trial and error tag on that reblog of the Brave blooper reel so I brought this poor thing back from last semester
2 tags
shadowwalkersrise asked: How many of your ocs are engaged actually?
1 tag
shadowwalkersrise asked: What is this key?
shadowwalkersrise asked: Cliffhangerrr~
Anonymous asked: Stockholm answer the questions 68, 58, 89, 56, 8, 99, and 22. 1-10, 16, 32, 38, 39, 11, 48, 55.
Anonymous asked: FOR EVERYONE. NUMBER 8.
shadowwalkersrise asked: Do you think Cinder and Yomontx would make good friends?
lynaalee asked: To the Iekez fellow: 1, 3, 13, 17-22, 26, 27, 31, 38, 39, 42, 46-49, 2, 63-65, 70, 75-80. c:
Anonymous asked: Um... does anyone snore when they sleep?? :o
1 tag
qs for tmi tuesday
1. Are looks important in a relationship?
2. Are relationships ever worth it?
3. Are you a virgin?
4. Are you in a relationship?
5. Are you in love?
6. Are you single this year?
7. Can you commit to one person?
8. Describe your crush
9. Describe your perfect mate
10. Do you believe in love at first sight?
11. Do you ever want to get married?
12. Do you forgive betrayal?
13. Do you get jealous easily?
14. Do you have a crush on anyone?
15. Do you have any piercings?
16. Do you have any tattoos?
17. Do you like kissing in public?
20. Do you shower every day?
21. Do you think someone has feelings for you?
22. Do you think someone is thinking about you right now?
23. Do you think you can last in a relationship for 6 months and not cheat?
24. Do you think you'll be married in 5 years?
25. Do you want to be in a relationship this year?
26. Has anyone told you they don't want to ever lose you?
27. Has someone ever written a song or poem for you?
28. Have you ever been cheated on?
29. Have you ever cheated on someone?
30. Have you ever considered plastic surgery? If so, what would you change about your body?
31. Have you ever cried over a guy/girl?
32. Have you ever experienced unrequited love?
33. Have you ever had sex with a man?
34. Have you ever had sex with a woman?
35. Have you ever kissed someone older than you?
36. Have you ever liked one of your best friends?
37. Have you ever liked someone who your friends hated?
38. Have you ever liked someone you didn't expect to?
39. Have you ever wanted someone you couldn't have?
40. Have you ever written a song or poem for someone?
41. Have you had sex so far this year?
42. How long can you just kiss until your hands start to wander?
43. How long was your longest relationship?
44. How many boyfriends/girlfriends have you had?
45. How many people did you kiss in 2011?
46. How many times did you have sex last year?
47. How old are you?
48. If the person you like says they like someone else, what would you say?
49. If you have a boyfriend/girlfriend, what is your favorite thing about him/her?
50. If your first true love knocked on your door with apology and presents, would you accept?
51. Is there a boy/girl who you would do absolutely everything for?
52. Is there anyone you've given up on? Why?
53. Is there someone mad because you're dating/talking to the person you are?
54. Is there someone you will never forget?
55. Share a relationship story.
56. State 8 facts about your body
57. Things you want to say to an ex
58. What are five ways to win your heart?
59. What do you look like? (Post a picture!)
60. What is the biggest age difference between you and any of your partners?
61. What is the first thing you notice in someone?
62. What is the sexiest thing someone could ever do for/to you?
63. What is your definition of "having sex"?
64. What is your definition of cheating?
65. What is your favourite foreplay routine?
66. What is your favourite roleplay?
67. What is your idea of the perfect date?
68. What is your sexual orientation?
69. What turns you off?
70. What turns you on?
71. What was your kinkiest wet dream?
72. What words do you like to hear during sex?
73. What's something sweet you'd like someone to do for you?
74. What's the most superficial characteristic you look for?
75. What's the sweetest thing anyone's ever done for you?
76. What's the sweetest thing you've ever done for someone?
77. What's your opinion on age differences in relationships?
78. What's your dirtiest secret?
79. When was the last time you felt jealous? Why?
80. When was the last time you told someone you loved them?
81. Who are five people you find attractive?
82. Who is the last person you hugged?
83. Who was your first kiss with?
84. Why did your last relationship fail?
85. Would you ever date someone off of the Internet?
thatoneweirdperson asked: Valkor, how do you feel about that one goofy purple blooded troll? Do you enjoy her company? Is she annoying at all? Do tell us~
Anonymous asked: I meant for the secret.. Thing! Sorry! XD;;
Anonymous asked: IEKEZ.
Anonymous asked: Jericho (your name is hard to remember dude) ----> How would you kids look if you had some with your lover? How many would you have? Would they take more after their father or mother? (You can draw or describe them |3)
dreamsofmercs asked: Jericho! (I still want to call him Ierch D8)
Anonymous asked: Stockholm
Anonymous asked: I love you
skollrous asked: Whisper and Kalsien.
thatoneweirdperson asked: Ion because yeah! >V
skollrous asked: Oh really? :I Leeses a seeeeee. Zex/Amrit/Nero/Liare/Sirioxs/Thores/Zellgras/Crucifix/Harlown annnnnndddd :V Callisto/Erebus/Isaac/Jerico/(non KH or KH)Crag/Ghost/Aicelmx/Excapl.
thatlemonoverthere asked: FINE. Tell me somefin about Xolk-man. e<e
thatlemonoverthere asked: ALL OF THEM.
2 tags
Give me a character name..
And I'll tell you one secret about them that I haven't posted anywhere.
Anonymous asked: Ataxe what happened to your lovely wife.
skollrous asked: Harlown(2,3,4,5,28,58,59,69,92,123,134,142,144,148) an' Gasette(1,2.4,5,6,28,35,59,65,69,74,80). Wanna know more about these two. O:
lynaalee asked: To Iekez: 4, 7, 18, 26, 46, 53, 62, 69, 76, 77, 93, 102, 112, 135, 142.
thatoneweirdperson asked: Ion, Eva wants to know 5, 16, 31, 35, 112, 154 and for Xohne because he needs more love 2, 10, 31, 35, 49, 142 (I don't know if he has any scars though oops).
lynaalee asked: To Ion: 1, 16, 20, 33, 49, 55, 66, 72, 90, 98, 106, 115, 138.
Anonymous asked: 8U I want to assskkk...Pirate and One arm numbers #14, #18, #34, #50 and #85 P.S: forgive me for asking so many, I couldn't decide. uvu;
lynaalee asked: To Jakitxke: 2, 14, 23, 34, 42, 50, 53, 68, 74, 84, 103, 125, 130, 147.
lynaalee asked: To Ataxe: 5, 19, 31, 32, 45, 52, 64, 78, 95, 106, 143, 144, 152.
skollrous asked: HERE, HAVE AN ASK. Sirioxs(142, 59, 64, 18). Liare(31, 51, 79). Amrit(69, 59, 134). Zellgras(69, 58, 49, 152). Thores(94, 74, 35). Zex(61, 76, 85, 110.) Crucifix(112, 6, 1, 3). Nero(56, 64, 67, 70)..
2 tags
Ask me...
1: Full name
2: Zodiac sign
3: 3 Fears
4: 3 things I love
5: 4 turns on
6: 4 turns off
7: My best friend
8: Sexual orientation
9: My best first date
10: How tall am I
11: What do I miss
12: What time was I born
13: Favourite color
14: Do I have a crush
15: Favourite quote
16: Favourite place
17: Favourite food
18: Do I use sarcasm
19: What am I listening to right now
20: First thing I notice in new person
21: Shoe size
22: Eye color
23: Hair color
24: Favourite style of clothing
25: Ever done a prank call?
26: What colour of underwear I'm wearing now?
27: Meaning behind my URL
28: Favourite movie
29: Favourite song
30: Favourite band
31: How I feel right now
32: Someone I love
33: My current relationship status
34: My relationship with my parents
35: Favourite holiday
36: Tattoos and piercing i have
37: Tattoos and piercing i want
38: The reason I joined Tumblr
39: Do I and my last ex hate each other?
40: Do I ever get "good morning" or "good night " texts?
41: Have I ever kissed the last person you texted?
42: When did I last hold hands?
43: How long does it take me to get ready in the morning?
44: Have I shaved your legs in the past three days?
45: Where am I right now?
46: If I were drunk & can't stand, who's taking care of me?
47: Do I like my music loud or at a reasonable level?
48: Do I live with my Mom and Dad?
49: Am I excited for anything?
50: Do I have someone of the opposite sex I can tell everything to?
51: How often do I wear a fake smile?
52: When was the last time I hugged someone?
53: What if the last person I kissed was kissing someone else right in front of me?
54: Is there anyone I trust even though I should not?
55: What is something I disliked about today?
56: If I could meet anyone on this earth, who would it be?
57: What do I think about most?
58: What's my strangest talent?
59: Do I have any strange phobias?
60: Do I prefer to be behind the camera or in front of it?
61: What was the last lie I told?
62: Do I perfer talking on the phone or video chatting online?
63: Do I believe in ghosts? How about aliens?
64: Do I believe in magic?
65: Do I believe in luck?
66: What's the weather like right now?
67: What was the last book I've read?
68: Do I like the smell of gasoline?
69: Do I have any nicknames?
70: What was the worst injury I've ever had?
71: Do I spend money or save it?
72: Can I touch my nose with a tounge?
73: Is there anything pink in 10 feets from me?
74: Favourite animal?
75: What was I doing last night at 12 AM?
76: What do I think is Satan's last name is?
77: What's a song that always makes me happy when I hear it?
78: How can you win my heart?
79: What would I want to be written on my tombstone?
80: What is my favorite word?
81: My top 5 blogs on tumblr
82: If the whole world were listening to me right now, what would I say?
83: Do I have any relatives in jail?
84: I accidentally eat some radioactive vegetables. They were good, and what's even cooler is that they endow me with the super-power of my choice! What is that power?
85: What would be a question I'd be afraid to tell the truth on?
86: What is my current desktop picture?
87: Had sex?
88: Bought condoms?
89: Gotten pregnant?
90: Failed a class?
91: Kissed a boy?
92: Kissed a girl?
93: Have I ever kissed somebody in the rain?
94: Had job?
95: Left the house without my wallet?
96: Bullied someone on the internet?
97: Had sex in public?
98: Played on a sports team?
99: Smoked weed?
100: Did drugs?
101: Smoked cigarettes?
102: Drank alcohol?
103: Am I a vegetarian/vegan?
104: Been overweight?
105: Been underweight?
106: Been to a wedding?
107: Been on the computer for 5 hours straight?
108: Watched TV for 5 hours straight?
109: Been outside my home country?
110: Gotten my heart broken?
111: Been to a professional sports game?
112: Broken a bone?
113: Cut myself?
114: Been to prom?
115: Been in airplane?
116: Fly by helicopter?
117: What concerts have I been to?
118: Had a crush on someone of the same sex?
119: Learned another language?
120: Wore make up?
121: Lost my virginity before I was 18?
122: Had oral sex?
123: Dyed my hair?
124: Voted in a presidential election?
125: Rode in an ambulance?
126: Had a surgery?
127: Met someone famous?
128: Stalked someone on a social network?
129: Peed outside?
130: Been fishing?
131: Helped with charity?
132: Been rejected by a crush?
133: Broken a mirror?
134: What do I want for birthday?
135: How many kids do I want and what will be their names?
136: Was I named after anyone?
137: Do I like my handwriting?
138: What was my favourite toy as a child?
139: Favourite Tv Show?
140: Where do I want to live when older?
141: Play any musical instrument?
142: One of my scars, how did I get it?
143: Favourite pizza toping?
144: Am I afraid of the dark?
145: Am I afraid of heights?
146: Have I ever got caught sneaking out or doing anything bad?
147: Have I ever tried my hardest and then gotten disappointed in the end?
148: What I'm really bad at
149: What my greatest achievments are
150: The meanest thing somebody has ever said to me
151: What I'd do if I won in a lottery
152: What do I like about myself
153: My closest Tumblr friend
154: Something I fantasise about
155: Any question you'd like
LETS DO THIS WITH OCS AND I SWEAR TO ANSWER THEM ALL TONIGHT YEAH!
Anonymous asked: Am I invited to Malice's wedding?
Kingdom Hearts OC Master Sheet
This might be REALLY USEFUL TO HAVE, FELL (Majors) Ataxe - Nobody, formally Etaa. Sky pirate. Controls corrosion and decay, weapon is an hourglass.  Kacjalx - Nobody, formally Jackal. Under an alias of a basilisk, but is currently a civilian of Sleepy Hollow. Controls (?) petrification via eyesight, weapons are two sickles. Yomontx - Nobody, formally Monty. Superior of Organization...
Anonymous asked: Am I invited to the wedding?
Jericho's Backstory
OKAY YEP me and Skoll discussed it over livestream and it seemed so much more sense to formulate it this way rather than dumb the original character of Jericho all together and reconstruct him! So I remain to feel inclined to people familiar with him to just scrap what you remember of his backstory, as this one makes more sense.  In an unmentionable world, Jericho was a vampire whom had turned...
Anonymous asked: Would anything happen if Wabbajack and Liare came in the vicinity of each other?
Anonymous asked: Whos Wendigo and do they like anyone?
Anonymous asked: What are some of your OCs thinking this moment in the roleplays/current situations they're in?
Anonymous asked: So he can make other peoples powers unstable? How would that effect everyone?
Anonymous asked: So what and who is the Wabbajack?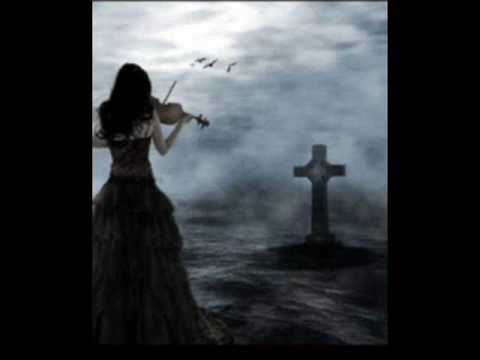 thatoneweirdperson asked: What are the advantages of being BORN as a Host versus EVOLVING into one?
Anonymous asked: What's it like to transform into a host?
Anonymous asked: Do your characters have any regrets? Past or present?
shadowwalkersrise asked: Add an R to Ion, switch the letters around and what do you get? Iron Man! Woo XDD Arenxe approves. :P
Some Silly Fun Facts
-Ataxe's name is actually very very close to 'Bladed Aataxe', which is a giant black bull in Guild Wars. There is also a disease called Ataxia. -'Eiez' is actually an english shortened derivitive of Ezekiel, whom was a prophet in the Old Testament. -Yomontx makes several references to the short story 'The Most Dangerous Game', in which the main...